IDF Academy
Develop an IAM/Cybersecurity
Skilled Workforce
Education Based on Real-World Experience
With cybercrime growing exponentially and getting more sophisticated, organizations need IT security experts on staff. With the limited talent pool, companies are in danger of missing security and privacy gaps in their technology ecosystems.
However, identity management is a strong frontline defense for breaches such as ransomware attacks and account takeovers. That's why we created IDF Academy to help fill this global cybersecurity talent gap.
Future-Proof Your IAM Solutions
Build an expert IAM workforce to fill cybersecurity jobs.

Enhance your team's skills to keep up with rapidly changing technology and digital transformation goals.

Leverage the latest IAM automation tools to boost security and privacy.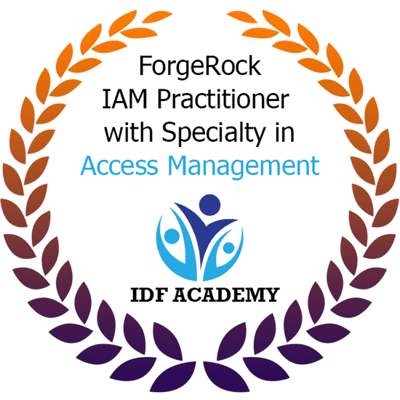 IAM Practitioner Program
The Identity & Access Management Practitioner program was designed to give IAM professionals actionable skills to deliver digital identity security and privacy solutions. This 16-week program includes 12 weeks of instruction plus a 4-week internship.
We provide hands-on training, real-life lab scenarios, and a community for every professional to succeed in the IAM space. Students will become graduates of the program when they have successfully earned all program badges, completed the proof of concept and internship, and achieved ForgeRock certification in their particular area of focus.
Seats are currently available for the Access Management Practitioner track.
Online Classes For Individuals and Groups
Our online course catalog includes options for different learning paths. Choose from access management, identity management, Forgerock certification training and exam prep workshops. Classes are virtual so students can avoid travel and attend from anywhere. We include a remote lab environment and course materials that we developed based on our real-world experience.
What Our Students Say About IDF Academy
"The study course materials for AM definitely were effective. The tasks were all pertinent to the exam. Also the practice exam is a decent predictor of success – in my case I scored a 78% on practice last night and walked out of the exam today with a 75%. So, my success in the exam is also a nod to your success in a well-designed study course. Thank you!"