Our Valued
Partners
We're Proud to Work With the Best
Identity Management Providers
Identity Fusion Vendor Partners
Identity Fusion has decades of experience architecting and implementing identity management solutions. We've worked with vendors such as Oracle, IBM, Sun, CA, Netscape, Oblix and more. As technology and vendors have changed, Identity Fusion has continued to partner with companies that offer best-of-breed solutions for both on-premise and cloud-based identity implementations.
Our expert consultants design, implement and customize partner identity management applications with the latest capabilities including multi-factor authentication, SSO, and biometrics. We understand that a product or solution that works for one customer may not be appropriate for another. That's why Identity Fusion takes a vendor-agnostic approach when recommending a vendor - one that is tailored to YOUR specific needs.
The Identity Fusion team can build flexible, scalable identity management solutions no matter which partner you choose. We'll help ensure that your digital identity solutions deliver frictionless access, without compromising security or privacy.

More than a thousand global brands trustForgeRock to help grow their organizations, manage risk, and reduce costs. ForgeRock's diverse customers include the largest financial institutions, major manufacturers, media companies and government agencies. When ForgeRock's customers need complex customization and integration, we are here to help.

Okta has secured some of the world's most innovative companies since 2009. Okta's "secure identity for the internet" solutions help enable secure remote work and deliver remarkable customer experiences. When your workforce and customer IAM goals demand a high level of Okta customization, the Identity Fusion team is ready to help. We can also integrate Okta with other identity management and governance solutions and other applications.
Ping Identity enables instant digital access to drive workforce productivity and delivers personalized customer experiences that boost loyalty and revenue. Trusted by 60% of the Fortune 100, Ping Identity "champions identity for the global enterprise." Identity Fusion deploys Ping Identity solutions and focuses on complex customization and integration. Whether you use Ping Identity for your workforce, your customers, or both, we can deliver the solutions you need to enable simple, secure access without compromising security or privacy.
Years
Implementing IAM solutions
%
IDF customer satisfaction rating
Million
Identities managed
Clients Who Put Their Trust in Identity Fusion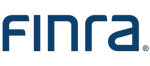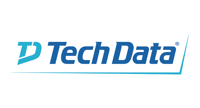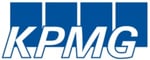 "Identity Fusion thrives on solving real-world security and identity problems with a calming seasoned leadership approach that few can match."
Ken Naber
Vice President, Customer Success Services, Americas | ForgeRock
Let Us Find the Best Identity Management Solution For Your Needs
Protect your people and data from ransomware, bad actors and negligent users.
Get our latest blogs delivered to your inbox.